Kristian Janggi Tanganiona Napaniko
Am·e Nibo
Africao Bible Skulni mande saksani nambee segimin chittiko iano nikgen.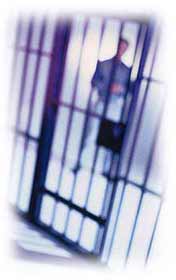 Bilsibongana skang, patoko dongenggipa saksa Bible Skulni chatro grongechina mol·molani chittiko anga Voice of Prophecyoniko man·soaha. Patokko nirokgiparangna ia mol·molaniko aganon uamang angko knachakaha. Ia chittio Sastroko ma·sie ra·na gisik nangani gimin anga uko grongejringaha.
Uko grongechengaoni jadokni ja·mano, napbole mondolio bakrimpana gita ua ango bi·aha. patok ning·on napbolataniko dakna gita patok nokgiparang biaprangko tarie on·aha. Angni napbolatanirangoni gispeo ia ka·tongo nangatbatgipa napbolataniko nina gita patoko donggiparang aro nirokgiparangba re·batokaha.
Ruutgijaan, ia chatro patokoni jokani somoi sokkujaomangba ua watako man·aha. maidake jokaha ine angni sing·on, uni janggi tanganio aiao inmanpile dingtanganiko nikaha, aro Jokatgipana aro toromna kakketgipa saki ong·ahani gimin, ua koedi ine chanako man·na aro patoko dongna krajaha ine u·ina man·aha.
Ia mande nokdang baksa nangrimattaiako man·e, da·ode dal·gipa mondoli ge·sani dilgipa ong·skaaha.
1. NAPBOLANI ORTOARA MAIA?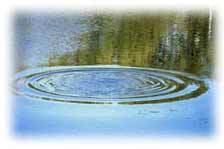 Ia koedi Kristian ong·ahaon aro uni janggi tanganio chu·gimik dingtangani ong·ahaon, unara maina napbolaniara nangchongmotgipa ong·a? Nikodimus, saksa songsarni dilgipa jean Jisuona walo re·bae, baksa agangrikanio, napbolna nangchongmotani aro uni ortoko Jisu u·iataha:
"Kosakoni atchijaode, darangba Isolni songnokko nikna man·ja. Chionimung Gisikoni atchijaode saksaba Isolni songnoko napna amja" - Johan 3:3, 5.
Jisuni aganani gitade, an·ching "chionimung aro Gisikonimung atchitaina nanga." "Gisikoni atchia" ra gisiko aro ka·tongo gital ong·e janggi tanganiko miksonga. Maina Isolni songnoko napnade gital ong·atako man·na nanga, gitcham cholon bewalko pa·daptaiani ong·ja, ukosa atchitaia ina. Chio sim·bolara ning·achi dingtanganiko a·palo parakani chin ong·a.
Bible Skulo ka·gipa mande, ia koedi Kristoko ra·chake Gisik Rongtalgipani uko kam ka·e dingtanganiko ra·baaha ine ra·chakani chin gita uko napbolata.
2. ANGARA MAINA NAPBOLNA NANGA?

An·chingko jokataniara, Kristoni dal·begipa kam minggittamo pangchaka:
"Sastroni gitade Kristo an·chingni paprangna sichakaha ….. ua gopako man·aha ……. Sastroni gita Ua gittamgipa salo chakatatako man·aha" - 1 Kor. 15:3, 4.
Sichakachi, gopako man·achi aro chakatatako man·achi Kristo jokataniko ra·baaha.
"An·ching badita Kristo Jisuna baptize ka·a man·aha, an·ching Uni siana baptize ka·a man·aha ine na·simang u·ijama? Uni gimin Uni siana baptize ka·achi an·ching Un baksa gopako man·aha, jedake Kristo Pagipani rasongchi sigiminrangoni chakatpilako man·aha, uandake an·chingba maikai janggini gital ong·ao re·ruragen" - Rom 3:3, 4.
Kristo an·chingni paprangna sichakaha. Ua gopako man·aha, unikode an·chingna rongtalgipa gital janggiko on·na gita gopramoni chakatpilaha. Napbolachi an·ching Jisuni sianio, gopa man·anio aro chakatpilanio bak ra·paa. Napbolani ortoara Kristo baksa papna sipaani, pap gnanggipa gitcham janggiko Kristo baksa gopani aro Kristo baksa gital ong·e tangna chakatpilani ong·a. Kristoni siani aro chakatpilaniara an·chingni siani aro chakatpilani ong·a. An·chingko chisolo datkapaha gitan Isol an·chingko papna siatna man·a. An·chingko siaoni chakatatpilaha gita Gisikrango gita tangatpilnaba man·a.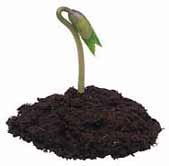 Napbolanian be·enni gita gisik pil·na ja·ku de·aniko mesoka. Skanggipa, chiona onata unikode chu·gimik sim·bola jekai sigimin mandeko a·kolona dingonate uko pindapa. Ian an·chingni Kristo baksa sie gitcham janggi tanganiko gope galna skaniko paraka. Napbolania sigiminko gope galani, janggi tangao papan gapgipa ong·aniko watatani kam ong·a. Unikode, an·ching napbolatgipachi chioniko salchroako man·a, jekai mande gopramoni chakatpila. Ian an·chingara "gital ong·atgimin," "gital janggi tangna" Isol chu·gimik on·aha ine u·iatani ong·a.
Sim·bolachisa mangmang napbolani - siani, gopani aro atchitaiani ortoko talatna man·a. Chiko satkikie napbolatachide atchitaiani chinko tik ong·e mesokja.
Kristo baksa sianiara maiko miksongchongmota?
"An·ching maikai papni nokol ong·jawaha, papni be·enko gimaatna ine, an·chingni mande gitcham un baksa chisolo datkapako man·aha ine an·ching u·ia" - Rom 6:6.
Napbolaniara mandeni gisiko mai ong·engachim, chong·motan Jisuna on·kanganiko manderangna mesokani ong·a. An·ching Isoloniko maikoba ra·rikode, "papni nokol" ong·e donggen. An·ching an·tangtangko chu·gimik Kristona on·kangon, an·chingni namgija skanirang bilgrigen aro unon gisik dingtangatako man·na a·bachenggen.
Dingtangatako man·nara sani kam ong·a?
"Kristo baksa anga chisolo datkapako man·aha; …… aro da·o be·eno angni janggi tanga bebera·ao, chong·motan angna ka·sae angni gimin an·tangko on·gipa Isolni Depanteko bebera·ao janggi tanga" - Galati 2:20.
Jensalo anga napbolachi Kristoni chisolo sichakani baksa an·tangko chapaton, anga bilakgipa bilko an·tangona ra·bana on·a - "Kristo ango tangaha."
Nang·ni janggi tanganiko Kristoni jako chu·gimik pakwatna gitade skanggipa Kristoni chisolo sianiko niatchengbo. Nang·ko kenjagokatenggipa paprangko niatnabe; aro nang·ni gitcham kamrangko niate ma·amnabe; indiba Jisuchiko niatbo. Kristoni ka·sabee aro ka·dongbee Skobikroko sianiko nikaton, Ua baksa nang·ni dongpaaniko indake mesokna man·gen: "Chisolni bilo anga angni gitcham bewalrangoni sijok aro Isolni okamanina re·baenga. Anga Kristo baksa damsan chadenga. Da·ontal dipet anga angna ka·sagipa aro an·tangko on·chakgipa Isolni Depanteo bebera·e tanggen."
An·ching Kristoni sichakani aro chakatpilani bilo pangchakon, an·chingni gitcham bewalrangni pal Uni nama gunrangko bate bate nikna man·gen.
"Uni gimin saoba Kristoo dongode ua gital dakgimin ong·a; gitchamrang gimaaha; nibo, uarang gital ong·aha" - 2 Kor. 5:17.
Napbolanichi an· ching Kristo baksa janggi tangna aro gital, nambata janggi tanganiko Kristoo man·na ine an·chingni skaniko mesokani ong·a. Jisu an·ching an·tangtangni dakna amgijako chu·sokatna ama. An·ching chioni gital ong·atgimin ong·e chakata; Ua an·chingna gital janggiko tangna gita bilko on·a.
3. MAINA JISU NAPBOLAHA?

Sal sotbongani salo an·tangtangni dosrangna olgrokataniko am·enggiparangna Pitor "gisik pil·e napbolatako man·bo" unon Kristo "na·simangni paprangko" kema ka·gen ine aganaha (Watata 2:38). Jisu pap mingsakoba dakkujani gimin, maina Ua an·tangko maina Ua an·tangko napbolatna on·aha?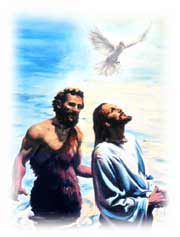 "Unon Johanni jakchi baptize ka·atako man·na ine Jisu galiliona uni mikkangona, Jordanona re·baa ……..maina indake drang toromko chu·sokatan an·chingna kraa" - Mati 3:13, 15.
Jisu pap grichim. Uo pap ingipana gisik nanganian gri…….. Ua "darang toromkon chu·sokatna" gitasa napbolaha. Napbolatako man·anichi Jisu an·ching bilgrigipa aro papigipa mandeni jatna nama dakmesokaniko on`aha. Kristo An·tangni sninggiparangko Uni sokkugijagipachinade re·angchina mamung dakeba ge·etja. Uni gimin jensalo bebera·giparang chio sim·bole napbolatako man·on, uamang Gitelni ja·kurangkosa ja·rikengachim.
Kristo an·chingna sichakahani gimin, Ua Uni toromi ong·aniko on·na man·a.
"Papko u·igijagipako ua chingni gimin papigipa dakaha, chinga maikai Uo Isolni torom ong·gen" - 2 Kor. 5:21.
Isolni nikanio papigiparangoniko toromigiparang pilakan an·ching ua rongtalanio dal·roroa, aro uandake an·ching Kristoo gital janggi tanga.
4. MAINA ANGA SIM·BOLAKO MAN·NA NANGA?

Kristoba Uni napbolao sim·bolako man·achim; Ua chichi satkikidapako man·jaha. Johan Uko Jordan chibimaosa napbolataha "maina uano chi bang·achim" (Johan 3:23). Jensalo Jisu napbolahaon, Ua chiona ong·onangaha, aro Jisu baptize ka·atako (Greek ku·sikode sim·bola) man·ahaon, Ua chioni gadobaaha (Mati 3:16).
Jensalo an·ching napbolani chon·mot miksonganiko ma·sion, maidaka bewalo napbolata uko altuae ma·sichakna man·a. "Baptize" ka·a ingipa katta Greek katta baptizo ingipaoni re·baa, jeni ortoan sim·bola ba ning·o dona inani orto ong·a.
John Wesleyni americaona 1737 bilsio re·baon mondolini sak 34 manderang uni Mr. Parkerni bi·sako sim·bolgijade napbolatna jechakahani gimin, ong·ronggija bichal ka·aha. Methodistrangni padotba bebera·giparangko sim·bolesa napbolata ine mesoka.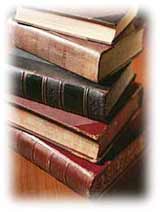 Nampilataniko dakgipa John Calvin indake agana: Skangni mondolini dakbewalde sim·bolesa napbolata ine u·ichongmota. - Institutes of the Christian Religion, Bk. 4, Chap. 15, Sec. 19.
Skangni mondolini itihaso napbolanian sim·bolachisa ie rongtalen mesoka. Church of Englandni Dean Stenley minggipa mande saksa indake sea: "Skanggipa ritchagittam bilsirangnade, a·gimikchin napbolaniko ja·rikania Niam Gitalo poraiani gitan apsan ong·achim, jean "baptize" ingipa kattani miksongani gita napbolgipa sakantiko chio sripata, sim·bola, napsrimata. - Christian Institutes, jak 21.
Brigipa aro chi·brigipa ritcha bilsirango Europe aro Asiao rikgipa gilja nokrang; jekai Pisa, Italyo aro Romo rikgipa Johnni Cathedral jean dal·batgipa gilja nok ong·achim uarangoba sim·bole napbolatna tarigimin napbolchakram biaprang gnang.
Ritcha chi·bonga bilsini a·bachengachibara Council of Ravennako tom·kujana kingking Catholic mondoliba satkikie napbolatako aro sim·bole napbolatakoba apsan dake ra·chakkuengachim. Mondolini dakbewalrangko sandirikitgija an·ching Kristoni aro Uni watatarangni skianikosa ja·rikna nanga.
Bang·a kakketgipa Kristianrangan dakbewal gita bi·sako napbolataniko ja·rika, aro an·chingni bi·sarangko a·bachengaoni Isolna on·kanganiara kragipa ong·a. Indiba Sastroo rongtalen agana je, napbolna skang mandeko janggi jokani ramani gimin skie on·chengna nanga (Mati 28:19, 20), napbolana skang je mandeba Jisuo bebera·chengna nanga (Watata 8:35-38), aro napbolatna skang manderang, uamangni paprangoni gisik pil·na aro kema watako man·na nanga (Watata 2:38). Bi·sa bakgitchakde bebera·na, gisik pil·na ba ku·rachakna man·ja, jerangkon napbolatna skangsa dakna nangachim.
5. NAPBOLANIARA MAINA NANGCHONGMOTGIPA ONG·A?

Jisuni aganani gitade, salgichi re·na sikgipa sakantian napbolna nanga.
"Chionimung Gisikoni atchijaode, saksaba Isolni songnoko napna amja" - Johan 3:5.
Jisu mingsakosan watchanggalaha. Chisolsako sigipa cha·u gisikoni atchitaiaha. Indiba ua chisoloni ong·one uni ka·tongoni dingtanganiko mesokna gita chio sim·bolataniko man·jaha. Aro Jisu Uni songnokona re·baon An·tang baksa ong·pagen ine una ku·rachakaha (Luk 23:42, 43). Ia cha·unade "chionimung gisikoni atchitaianiara" uni paprangna Jisuni jokanggipa an·chian mesokskaengachim. Augustine indake agana, "Siani turamo gisik pil·ani gimin mingsasan serikani gnang, uan gisik pil·gipa cha·uni gimin, je, darangba ka·bena nangja; aro mingsa je, darangba chu·ongnikaina nangja."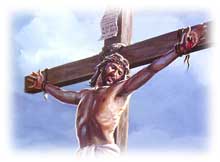 Jisu An·tangan ia mikrakatanio on·aha:
"Je mande bebera·a aro baptize ka·atako man·a, uako jokatgen; indiba je mande bebera·ja, una sastiko agangen" - Mark 16:16.
Skobikroko an·chingni pal sichakanichi Jisu mande jinma Uni an·chingna ka·saaniko mesokaha. An·chingba napbolatanichi mande jinmani mikkangon kracha·a gri an·chingni Kristona on·kanganiko mesokna nanga. Na·a Kristoo gital janggi tangahama aro mikkangchi napbolna gita tarijawama?
6. NAPBOLANIARA A·BACHENGANISAN ONG·A

Napbolaniara Kristian janggi tanganina an·chingni on·kanganiko mesoka. Indiba napbolao an·chingni on·kangani janggi tanga gimiknan chu·ongaignok indake ong·ja.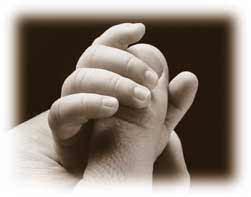 Jensalo bi·sa atchion kusi ong·e alanide ong·rongbewal ong·a. Atchiani sal badeahaode, katchaani salrang dingtang ong·aha. Bi·sa bakgitchakna salanti alduna nanga, salanti auatna nanga, aro salantian una simsakna nanga. Uandake napbolaniba apsan ong·a. Paul an·tangni gimin indake agana, "Anga salanti sia" - 1 Kor. 15:31. Salantio an·tangnasan chanchiaiarangoni an·pile, an·ching Kristoona Uni okamanina bate bate knachaka.
Napbolani niamara bia ka·ata gitan aiao inmanpilgipa ka·sagrikani dal·roroani a·bachenganiko mesokata gita ong·a. An·ching dontonggija dal·rorona gita an·tangtangko Kristona salanti on·kangna nanggen aro bi·anichi, Sastro poraianichi salanti gital janggi tanganiko ra·chakna nanggen.
7. KA·SROKANI KAM

Napbolanina namen katchabena kraa, maina Jisu Kristoo bebera·giparangna jringjrotni janggiko ku·rachakani gnang, "Je mande bebera·a aro baptize ka·atako man·a, uako jokatgen" (Mark 16:16). Jensalo an·ching napbolahaon an·ching jringjrotni kusi ong·ani ramao gadoangenga.
Napbolaniara Kristo baksa da·o kusi ong·rimaniko mesokaniba ong·a. Ua brena amsokgijagipa Gisik Rongtalgipako napbolgiparangna ku·rachaka (Watata 2:38). Ia Gisik baksana "Gisikni Biterang" - "Ka·sara," jean janggi tanganio "chakchika, ka·sara, namani, kakketani, sontol dakani aro an·tangko rakianirangchi gapata" (Galati 5:22, 23). Uni Gisik Rongtalgipachi Jisu an·chingo dongon, an·chingna chu·ongnikaniko on·a. Maina Gisik Rongtalgipa an·chingko Isolni depanterang ong·a ine saki on·a (Rom 8:15, 16).
Ia naljokgipa Isol baksa nangrimania an·chingna bang·a namgnirangko ra·baa, indiba neng·nikani gri janggi tanganikode ku·rachakja. Bebeko aganode, Kristona on·kanganiko dakdaldalgipa manderangna bobil neng·nikbatgipa obostarango galonna jotton ka·a. Indiba an·ching Isolni jako ong·ahaon, an·chingona nama ba namgija, je obosta sokbaoba an·chingni dal·rorogni aro skanina ong·a ine u·ina nanga (Rom 8:28 ko nibo).
Saksa me·chikma dambe an·tangni segipa uko wate galna am·omangba Kristona an·tngni janggiko on·e napbolna miksongaha. Segipa uni gital bebera·anio mamung bak ra·pana sikjaha, indiba ua Jisuko ra·chake skangna bate nambagipa jikgipa ong·na jotton ka·aha. Dikdiksa somoinade uni segipa nokdangona neng·nikanirangko ra·baaha. Indiba bon·chotao uni jechakna man·gijagipachi chong·motan uni jikgipani dingtangbegimin janggi tanganichi salbaako man·aha. Ia mandeba an·tangni janggiko Kristona on·kange napbolatako man·aha.
Je obostaoba Kristoko rim·kingkingako watgaljaode an·ching Uni jako bilakgipa ostrorang ong·na man·a. An·ching Una on·kanganio mamung rakirika grian on·kangna man·a maina uaba mamung ra·rika grian an·chingni paprangna chisolo damko on·aha. an·chingni ka·saaniko aro Una pakwataniko mande jinmani mikkango mesokna mairongpile nambegipa chol ong·a! Na·a iako dakkuja ong·ode, maina nang·ni ka·tongko Kristona on·kangja? Gisik Rongtalgipachi nang·o gital janggi tanganiko on·china Uo bi·bo aro Kristona baptize ka·atako man·bo.