An·senge Janggi Tangani Cholko
Da·ororoni sandianiko dakgiparang jotton ka·anichi bebeko seaha jeko skangon Sastro mangrakataha je: Mandeara nangrimgrikgipa chu·gimik bimang ong·a, Jekon an·ching be·en, gisik aro janggini gimin chanchianirang ine mandeko bak dakachim, iarang pilakan bakatna man·gijagipa nangrimgrika ine nikaha. An·chingni janggi tanganini gimin chanchiani bewalrang be·enni bakrangoba nangchakea. An·chinga gimikko man·gopesa mande chu·gimik ong·a.

Toatna gita, Scienceni gita sandie am·giparang, kusian gape ka·dinganio mandeni be·eno saanirangko chel·chakna amani bil namen baribata ine nikaha. Bebeko aganode nang·ni kusi ong·e janggit anganichi sabisirangko chel·chaksona nang·ni be·en ambatgen. Ia sandie niani maikai gisikni chanchiani aro be·enni bakrang damsan kam ka·a uko mesoka.
Hajalni hajal bilsirangna skangan Isolni katta, gisik aro be·enni gisepo ia nangrimgrikaniko mesokahachim jekon a·gilsak da·o ruutkugija salosa ra·chakaha.
"Ka·srokgipa ka·tong an·sengatani ong·a; indiba be·gimin gisik grengrangko ran·ata" - Toe Skiani 17:22.
Watata Johanni agana gita baditana an·chingni gisik, be·en aro janggi sepange nangrimgrika?
"Ka·sara, nang·ni janggini namroroa gitan, na·a pilakni gimin namrorochina aro an·sengchina anga bi·a" - 3 Johan 2.
An·chingko Ong·atgipa an·chingni "an·senganio katchachina" nangnika. Isolni katta an·chingni an·seng baljokanina aro jringjrotni janggina chumik gita ong·a.
Be·en, gisik aro janggini an·seng baljokani apsan apsan re·rimani gimin watata Paul ia mol·molaniko daka:
"Uni gimin na·simang cha·oba, ringoba, jeko dakoba, pilakkon Isolni rasongna dakbo" - 1 Kor. 10:31.
Nama kattao be·enni aro gisikni ia minggniko nampilatanikon man·gopa. An·seng baljoke janggi tangani kusi ong·gipa Kristian ong·na gita dakchaka.
Na·a an·sengbate aro chu·sokbate janggi tangna skode iano mingchet ja·rikna nanggipa niamrang gnang:
1. RONGTALGIPA BALWA

Rongtalgipa, gitalgipa balwako an·seng baljokanina nanga. Salo aro walo tusimitingo an·chingni noko aro kam ka·ram biapo balwa napbaanirang dongode an·chingni an·chirang be·en gimikonan oxygen balwako sokatanggen. Pringo re·ramarango ning·tue rang·sitode an·chingni be·erangona oxygenko bang·e sokatna ama.
Maidaka balwako an·ching rang·sita iaba namen gamchata. Maiba u·igija biaponi wal·kurang, bibarang ba bacteria donggipa balwarangna namen simsakbena nanga. Wal·kurang balwako da·ororo namen nosto ka·a aro a·gilsako dal·batgipa so·otgipa ong·enga. Scienceni gita sandie nianio ta·maku aro ka·sopni induria (cancer) pari, emphysema, aro ka·tongni sabisirang re·chapa ine nikaha. Mandeni be·eno cigarette donggipa nicotineni (bisi) a·sel ringna sikdraatani bewalko pe·na rakbatgipa ong·a. Da·oni kri kri bilsianti apsan bewalo manderang ringangkuode, 2020 bilsio sak 12,000,000 manderangko bilsiprakon siatgen.
2. SALNI TENG·SUA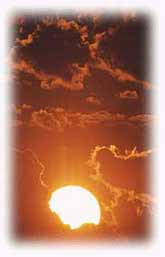 "Salni teng·suaoniko namgniko man·ani bang·a:
(1) Salanti pringo ba attamo minute 15 oni 30 mangna salni teng·suao donggenchimode mandeni be·eno bigilna nangchong-motgipa vitamin D ko man·ata. Vitamin D ara grengko rikgipa tarigipa calcium aro phosphorusko ong·katatna gita an·china dakchaka.
(2) Salni teng·suaniara bacteriarangko so·otna ba chel·chakna gita kam ka·a.
(3) Salni teng·suaniara sam bolrangna chi aro carbondi-oxideoniko carbohydraterangko bikotatatna bilko on·a. Ia ong·jagenchimode manderang aro matburungrang okumu chake sigenchim.
(4) Salni teng·ania mandena walni kamrangko ka·anio meliatna dakchaka aro andalgipa salrangna gisikni dukrangko ritchengata.
"Mikrakatani kattade: Salni teng·suanio kengniba gnang. Ruutdugae sal chakode bigilrangko kama, bigilni parirangko (cancer) ong·katataniba chol gnang, budepa ong·ningata, mikronko nosto ka·e mikgurirangko ong·atnaba ama." - Look Up and Live: a Guide to Health oniko segatgimin.
3. NENG·TAKANI

Be·en, an·tangko taripilna gita neng·takaniko nanga. An·chingni kamna neng·sikimarangoni aro nokdangni kamko ka·arangoni olgrokatako man·na gita a·palchi re·ongkate bal an·seng ringna aro neng·takna somoiko nanga. Chu·onga gita neng·takaniko man·jaode manderang gisik dongtogijani, simbraani aro ka·o nangrakanirangko man·a. Iandakgipa gisikni neng·gokanirang saanirangona dila, jean an·chingko be·enni ruuta somoina nangenggipa neng·takaniko ra·na draata.
Walo namgipa tusianina mamung gipin sreani dongja. Salantio an·chingni gisikni batterirangko bilakataianiba an·chingni be·ena nangchongmotgipa ong·a. Kristian mande sakantini salantio Isol baksa somoi ra·e bi·ani aro Sastro poraiani gisik aro janggiko an·sengatasan ong·aigija, be·ennaba an·senganiko on·gen. An·chingni salantini kamrangoniba anti anti neng·takani salko, bilsiprako ba bilsnini samsaprako re·ongkate an·saoatani somoirangkoba nanga.
4. BE·ENNI RANTA KA·ANI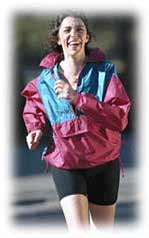 Be·enko ranta ka·ani (exercise) an·seng baljokanina nangchongmotgipa ong·a.
(1) Be·enko ranta ka·aniara an·chi su·pekanirangko srongata.
(2) Be·enko ranta ka·aniara be·enni pilak bakrangonan an·chiko sokate ja·a jakrangko ding·ata.
(3) Ben·enko ranta ka·anichi be·enni aro gisikni neng·skimanirangko chel·ate janggi tangniko nambate nikna dakchaka. Be·en ranta ka·anian jajrengani aro simbraanirangna nambatgipa an·sengatani ong·a
(4) Be·en ranta ka·aniara taningna aro u·iani ja·dilrangna karrentni bilko on·a. Be·enna warachaksoani bilrangko on·e an·senganiko on·a. Jensalo be·enko ranta ka·anichi an·senge rakion gisikrangba nambate chanchina aro kam ka·na man·a.
Nang·ni bigilrangko rinoke be·enko sronge rakina dakchaka.
(5) Be·enko ranta ka·ania nangkoba bil gnangbatate be·enni aro gisikni neng·gokgnioniko ruutbate rakina amata.
(6) Uan taningo rokomsa bostuko ong·katate an·seng baljokbate nikatna dakchake saknaanirangko chaknaba ambatata."
Na·a be·enko ranta ka·aniko dakkujaengode, ka·sine aro onti onti bariroroe dakna a·bachengbo. A·bachengna skang nang·ni doctorni ku·patianiko ra·chengode nambatgen. Nang·ni nisanara, antiprako salbri ba salbongasa mile sako minute 15 prako re·na man·na gita hisape joton ka·bo.
5. CHI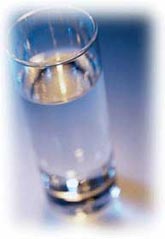 An·chingni be·enni pilak bakrangnan chiko nangani gimin bang·e chiko ringna nanga.
(1) Jrimani gitade an·chingni be·eno chian ritchasaoni bak 70 mang ong·a.
(2) An·chingni be·en salgimiko chi litar gitammangko salgimikni kamna nanga. Ia kamranga, an·chiko jokruraatna, jabolrangko galna, cha·anirangko sualatna aro cha·aniko hojom ka·na nanga.
(3) Mande saksao billion 15 oni billion 40 taningni cellrang gnang. Ua bakrango ritchaprako 0 oni 85de chian ong·a. Ia cellrangna chu·onga gita chiko on·genchimode nang·ni chanchianirangko mikrakatbate aro duk sinjetanirangko chel·chaksoe rakina amgen.
(4) Nang·ni chi ringasan nangchongmotaia ong·ja. Ka·sina ba bo·om bo·om dakachi sal sal auaniba nang·ni be·eno an·chi jokanirangko nambatate aro be·enko aro gisikko bilakatbatgen. Chi rudapani ba auanichi dongtogijagipa ja·dilrangko dongtoate saanirangko chel·chakatgipa bilrangko dakchake an·sengbate rakkigen. Auaniara be·eno rongtalgijanirangko talata aro be·en ding·anirangkoba komiata."

6. KRAA CHA·ANI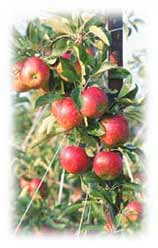 Ong·atani somoio Isol Adam aro Hobana bite aro bitchri gnanggiparangko cha·china ona·ha (A·ba. 1:29). Adam aro Hobani pap ka·ani ja·mano me·su samjakrangkoba cha·achina on·dapaha (A·ba. 3:18). Chi dubiani ja·mano Ong·atgipaan "rongtalgipa" matburungni be·enko cha·china on·aha (A·ba. 7:2-3, 9:1-6).
Matburungrangni be·enrango tin·kagipa mitim aro an·chi jokaniko champengatgipa bosturang gnang, jean an·chi ditpeke saani, gitilkrope saani, ka·tongni sabisi, induria, mildugaani, be·en dite saani, aro gipin gipin sabisirangko ong·katata. Da·ororo bang·a sana bangiparangan be·en cha·giparangna mitim gri be·enrarako, name mine song·gimin be·enko aro na·tokrangko komibeesan cha·china ku·patia.
Me·su samjakrangkosan cha·aigiparangan an·sengbate aro rutbate janggi tangani gimin cha·a ringani bidingo u·igiparang skango Isolni on·chenggipa cha·ani biterang aro bitchilrangko, unbaksana me·su samjakrangko cha·aniona re·bapilchina didienga.
Na·a me·su samjakrangko cha·aniona re·bapilna miksongode skanggipa be·en gri cha·anio maikai kraa gita be·enna nanganirangko nang·ni cha·anio man·gen uko u·ie ra·chengna nanga. Salantian rokomanti biterang, bitchilrang, dalrang aro me·su samjakrangko man·na nanga. Tangsekgipa aro rimitgipa me·su samjakrang aro mesengchita gnanggipa biterangko namen nangchongmota. Chu·gimik bnekatgimin ginchirang (ata aro uni rokomrang) aro bokdugae su·gija gitchaksria gnanggipa merongrangan nambata. Salantio nang·ni cha·gipa matburungrangoniko man·gipa mitim ba torangni pal (butter, cream aro cheeserang) me·su samjakoniko bikotgipa torangko jakalskabo).
Koako janapgipa cha·anirangan be·en griba matchu dutrangko jakalode chu·ongbea.
Jerangan be·enko uamangni cha·ani bak dake ra·gatna skode Sastroo rongtalgipa aro mandeni cha·na kragipa ine segiparangkosan cha·china. Jensalo Isol chidubiani ja·mano cha·china be·enko on·on (A·ba. 7:2-3; Levi. 11:47), Ua badia be·enrang 'rongtala' aro 'rongtalja' uko janapa.
Levirang odhai 11 aro Deuteronomy odhai 14 o do·drangrang, matburungrang aro na·tokrangoniko marang gnanggiparangko mesokaha. Ia odhairango gitade matburungrango ja·sikep pekgni dakna aro el·bue chobaigipa ong·na nanggen. Rongtalgipa na·tokrango gangchingrang aro bisingkaprang dongna nanggen. Jabolrang ba manggisirangko cha·gipa do·orangko gelna nanga.
Marang gnanggipa matburungrangni giseponiko wakko dingtangmancha janapa aro jegala (Deut. 14:8). Bang·a manderangni siani a·selko sandina be·enko nianio Trichinae ingipa jo·ongni a·sel ine nikaha. Ia chonbegipa jo·ongrangkoara mandeona wakni be·enko cha·oni re·bara. Da·ororo Scienceni gita sandie nianio maina mitam be·enrangko Isol rongtalja ine inachim, uarangni a·selko bang·bate nikrorobaenga. Mingsa a·selde sabisirangna kengnini a·sel, jekai wakni be·enoniko 'Trichina' jo·ongko man·a gita. Minggipin a·selara mandeni cha·aniko hojom ka·ani ramarango tin·kagipa mitimrangni a·selba ong·gen.
7. SAKNAATNASIGIPA BOSTURANGKO GELBO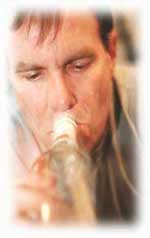 Pekatgipa ringanirangni gimin Sastro mai mikrakataniko on·a?
"Chu ka·dingstekgipa aro pekgipani ringani aganwatwatgipa, Aro uchi pekkatako man·gipa pilakan gisik gnanggipa ong·ja." - Toe Skiani 20:1.
"Ba cha·ugiparang, ba mikbokgiparang, ba pekgiparang, ba saigiparang, ba cha·bokgiparnag Isolni songnokko man·rikjawa." - 1 Kor. 6:10.
Chuara be·enni bakrangoni iarangko ong·siata:
(1) Sabisiko champengsoani bakrang - Chuara an·chini grikgipa bakrang jean sabisiko dakrikchaksoachim uko bilgriata, uandake pneumonia, tuberculosis, hepatitis aro gipin parini sabisirangko altuae man·sona kengni gnang.
(2) Bi·sa ba·ani bakrang: - Salo glass sa ba glass gni chu ringaniba bi·sa ba·galani, bi·sa sie atchiani ba somoina skang atchianirangna kengni baribata.
(3) An·chi jokrurani bakrang: - chuko jakalanio ka·tongni sabisiko altuae man·ani cholko bariata, an·chio donggipa chianiko komiata, an·chini mitimrangko bariata, an·chi ditpekaniko bariata aro gisikko ding·doatani baria.
(4) Cha·aniko hojom ka·ani bakrang - Chuara okko dongtoatja, jean gastric an·chi jokaniko ong·katata. Chuko jakaljringani bewal dongahaon bikao mitim dakani, holdiasop saani aro bika sikrepanirangkoba ra·baani kengni gnang.
Chuan bang·a an·tangtangko so·ote sianirangko, gario sianirangko, bi·sarangko nosto ka·anirangko aro nokdango kajiarangko ra·bagipa ong·a.
8. ISOLNI BILO KA·DONGANI

Je mandean dostangni ba kenanichi rim·kepako man·enga, uade iano janapgipa an·seng baljokanina ranta ka·aoniko chu·gimik namgniko man·jawa. Indiba Isolo bebera·e katchagiparangsa ia an·seng baljokaniko man·na amgen.
"Jihova namchina inbo, O angni janggi, aro Uni pilak namgnirangko gualnabe; ua nang·ni pilak namgijarangko wata; ua nang·ni pilak saarangko namata; ua gimaataoniko nang·ni janggiko pioka." - Git. 103:2-4.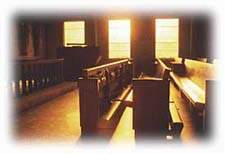 David Larson, United Statesni National Institute of Mental Healthni ku·pattigipa, torom aro an·sengbaljokani nangrimgrikaniko sandie poraianiko dakaha. Uni sandianio Kristian on·kangani aro an·seng baljokani baksa namen nangrimgrikani gnang ine mesoka. Ua iako nikna gita aiao inmanaha: jerangan giljachi re·ronga, uamang re·ronggijarangna bate ruutbate janggi tanga. Giljachi re·ronggiparang ka·tong sae nom·anirang, an·chi ja·dilrangni rakanganirang, an·chi ditpeke saanirang aro gipin sabisirangba kombata. Je manderangan Isolo bebera·a, uamang nambate janggi tanga maina uamang duk ong·anirangko man·breja.
Chu pekgiparang ong·ja, dosna jelo chipatako man·ja ba bia ka·e donganio kusi ong·gijaona salangako man·rongbreja. Isolni bilo pangchakania mandeni an·senge aro kusi ong·e janggi tanganina chabi gita ong·a.
Bilsi kolatchini gisepo California a·songomangmang sak 50,000 Seventh-day Adventistrangni gisepo porai-sandianiko dakaha. Iano indake nikaha je, ramram manderangna bate Adventist me·asarang bilsi 8.9 bate janggi tanga, aro me·chikranga bilsi 7.5 bate janggi tanga. Uandake Hollando, Norwayo aro Pollando donggipa Adventistrangni giminba apsan apsan nikaniko man·aha. Iako porai-sandie nigiparang Adventistrangni bakrobate janggi tangniko iano janapgipa mingchet a·selrangni gimin ong·na nanga ine agana. Ia niamrangko jakkalgipa manderang ruutbate janggi tangasan ong·aija indiba nambata janggi tanganikoba man·a.
Sastroni gita niate an·chingni janggi tanganirangko dingtang dingtang dakbewalrangchi ja·rikataode a·gilsakni toromrangni gisepo Kristian toroman kragipa aro ja·rikna nambatgipa ine nike ra·chakna altuagipa ong·a. Ian manderangko uamangni chanchianio aro uamangni kamo aro uamangni janggi tangani bewalo dingtangata.
Uni gimin gisikmung be·enmung aro chanchianirangmung sepangbegipa nangrimgrikani dongani gimin Isolni Katta gita janggi tanggipa Kristianrang Jisu Kristoni gnigipa re·baanina tarisoengon, an·sengbaljoke janggi tangani bewalrangko rakina sikgen (1 Johan 3:1-3). Kristo Uni re·bapiko an·chingni tarie dongsoanikosan nangaia ong·ja, indiba da·o an·chingni janggi tangani obostakoba nambatatna skani ong·a. Isolni on·a an·sengbaljokani niamrangko ja·rike, hai an·chingba Un baksa ku·mongrimna.
Uni "an·chingo kam ka·gipa bilchi" pilak ong·siatgipa bewalrangoniko an·chingko naljokatna Jisu ku·rachaka (Ephesus 3:20). Na·a an·tang be·enko nosto ka·enggipa bewalrangko, chong·motan sada ringani ba chu ringani bewalrangko galna joton ka·engon chu·sokgijanirango bon·chongdikronga. Indiba nang·o kam ka·enggipa Isolni bilko ra·genchimode Ua Isol nang·na chena gita bilko on·gen. Isolni katta indake ku·rachaka: "angko bilakatgipao anga pilakkon dakna ama." (Philippi 4:13).