Dos Dakgipa Papioni Kema Watako Man·gipa Toromi Ong·na Man·aniko
Jaksini chinrang dongjachim. Mamung silchidarekoba am·e man·jaha. Darangba mande so·otgipani doctorni officeo napako nikjachim. Darangba slai goani gam·ako knajachim. Indiba doctorni uni officeni table nalsao ja·bra jakbra dake siako nikaha. Uni cholako guli rongbongachi napongatako nikaha. Chu·soksranggipa niam pe·ani gita nika. Police a·bachengode ja·dil-ja·pangkon man·jachim. Indiba uamang doctorni tableo donggipa pencil donchakanio chonbegipa silitingko nikaha.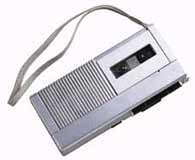 Ua silitingara ua tableni drawerona sringangachim jeon tape recorder donga. Ua pencil donchakanini ning·o microphone dongachim jechin doctor uona re·bagipa sagiparang baksa agangrikani aro ku·patianirangko record ka·rongachim.
Mande so·otaniko sandigiparang ta·rake tapeko a·bachengaona wenate a·bachengaoni kal·taina a·bachengaha, aro maidake mande so·otani obosta ong·aha pilakkon tapeo knaaha. Saksa mande Anthony minggipa doctorni kuturiona napbae doctor baksa ka·o nange jegrikna a·bachengaha. Slai goani gam·ako knaaha aro doctorni ma·ame siahaon tape bon·aha. Doctor a·o ga·ake dongengachim. Pilak jegrikanirangko che·em che·em record ka·aha. Mande so·otgipa uni namgija daka kamko jringjrotnan donnuna man·gen ine chanchiachim. Uni kamni mamung ja·dilko man·jana gita ua simsakbeachim. Indiba tapeni golpoan gimikko parakaha.
Ia dilanio an·ching Isolni bon·kamgipa bichalni gimin skie ra·nasienggipa jeon manderangko "ua ki·taprango segiminoni, kamtangtang gita, bichal ka·ako man·aha" (Para. 20:12). Jemangan Kristoko uamangni jokatgipa dake ra·chakkuja uamangnade kobor namjawa. Indiba Kristoo naljokaniko man·giparangnade bichalara aiao inmangipa kobor ong·a.

1. MAIKAI BICHALO KENGIJA NA·A MIKKANG PA·GEN?

Sawa a·gilsakko bichal ka·gen?
"Maina Pagipa darangkoba bichal ka·ja, indiba pilak bichal ka·ako Depantena on·aha" - Johan 5:22.
Maidake chisolara Kristoko an·chingko bichal ka·gipa ong·na tariaha?
"Bebera·achi uni an·chio, Isolni chakchikanio skang ong·gimin paprangko watchangani gimin uni toromko mesokna ……….maikai ua Jisuo bebera·giparangko toromi ineba an·tangan kakketgipa ong·gen" - Rom 3:25, 26.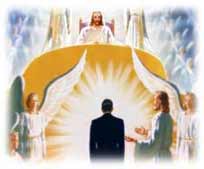 An·chingni palo Kristoni sianichi Uko kakketgipa bichal ka·gipa aro ka·sachakgipa ong·e toromi ine mingna man·gipa ong·e jean gisik pil·gipa papiko kema ka·naba man·gen. Jensalo nie dongenggipa ia sing·aniko sing·on, "Maidake mikkang nigija bichal ka·gipa dos dakgipa mandeko dos gri ine aganna man·gen? "Kristo Uni jakrango donggipa papirangko mesoke aganchakna man·gen. Ua an·chingni paprangna kragipa sastiko An·tangni be·eno man·aha. Salgini ki·taprango sakantini janggi tangani gimin serikanirang gnang aro ia see rakianiko bichalni somoio jakalgen (Para. 20:12). Jemangan an·tangtangni donnugimin paprang aro namgija dakanirang uamangona sokbapiljawaha ine chanchigiparangna ian namgijagipa kobor ong·a. Indiba jemangan Kristoko salgio uamangni baltigipa dake chakchikgiparangna aiao inmanpile nambegipa kobor gnang." Jisuni an·chi pilak paprangoniko an·chingko rongtalata" - 1 Johan 1:7.
Papo an·chingni janggi tangani baksa srena maiko Jisu an·chingna on·a?
"Papko u·igijagipako (Jisu) ua chingni gimin papigipa dakaha, chinga maikai uo Isolni torom ong·gen" - 2 Kor. 5:21.
An·chingni paparigipa janggi tanganiko Kristoni chu·sokgipa toromigipa janggi tangani baksa sreaha. Jisuni pap grigipa janggi tangani aro siani a·sel Isol an·chingko kema ka·na aro pangnaba pap ka·kuja gita channa man·a.
Maia Jisuko an·chngna Baltigipa aro Bichal Ka·gipa ong·na kragipa ong·ata?

2. KRISTO SOMOI GITA SOKBAA

Uni napbolao Jisu Gisik Rongtalgipachi to nongako man·aha:

"Unon Jisu baptize ka·atako man·e chioni bakan gakataha; aro nibo, una salgirangko oaha, aro ua Isolni Gisik paroa gita ong·onbaako aro an·tangni kosakona re·baako nikaha. Aro nibo, Ian angni ka·sara Depante, iano anga namnikbea ine salgioni ku·rangko knaaha" - Mati 3:16, 17.
Uni napbolao Jisuko Gisik Rongtalgipachi to nongako man·ani ja·mano sninggiparang indake aganprakaha:
"Chinga Messaiako man·aha, jeko aganskaode Kristo ong·a" Johan 1:41.
Ibri katta "Messiah" aro Greek katta "Kristo", ia minggnian "to nongako man·gipa" ine orto ong·a ine Jisuni sninggiparang ma·siachim. Luk, Jisuni sninggiparangoni saksa , Jisuko Messaia ong·na to nongani bilsiko "Tiberius kaisarni raja ong·ani chi·bongagipa bilsi" (Luk 3:1) ine serika. An·chingnade ua bilsiara AD 27 ong·gen.
Jisuni atchina bilsi 500 skang Daniel katchinikgipa Jisuko AD 27 bilsio Messiah ong·na to nongako man·gen ine agansoaha.
"Jerusalemko nampilatna aro rikna ge·etani ong·katangaoni nonggiminona chong·motan pamongona, antisni ong·gen, aro anti sotdokgni" - Daniel 9:25.
Anti sni aro anti sotdokgnia chu·gimik anti sotdoksku ba 483 salrang (7 X 69 = 483 salrang). Sastroo katchinike agananio salsara bilsisako mesoka (Ezekiel 4:6; Chanani 14:34), uni gimin 483 salrangara 483 bilsirangmung apsan ong·a. Jerusalemko nampilatna aro rikna ge·etani donggen ine Daniel agansoa aro ia ge·etania bilsi 483 tiktak ja·mano Messiah ong·katgen.
Donsogimin somoio Jisuara Messiah ong·e jakatahama? Jerusalemko rikpiltaina Artaxerxes raja ge·etaniko 457 BC o on·aha (Ezra 7:7-26). 483 bilsirangara AD 27 o bon·ea (457 BC + AD 27 = 483). 457 BC o Jerusalemko rikpiltaina ge·etaniko on·aha aro Kristoko AD 27 o to nongaha, ia bilsirangara sampraksanchim uni gimin somoiara bilsi 483 ong·a.
Donsoa somoi tiktakon AD 27 o Jisu "sal chu·sokaha" (Mark 1:15) ingipa nama katta baksa nakataha. Ia Sastroni katchinike aganani tiktak chu·sokania Nazarethni Jisuan Messiah ong·a ine mesoka, jean mandeni bimango Isol ong·ani.
Ku·rachakako kakket ong·a ine mesokna Jisu badita ruute nanga?
"Aro antisana ua bang·a baksa bilakgipa ku·monggrikaniko (ku·rachakani) dakgen" - Daniel 9:27, skanggipa bak.
Jensalo an·ching salsara bilsisa ong·ani niamko ra·gaton, ia "antisa" de bilsisni ong·gen. Uni gimin bilsi snina AD 27 oni AD 34 ona Jisu "bilakgipa ku·monggrikaniko dakgen" ba ku·rachakani, Ua Adam aro Hoba baksa uamangni pap ka·ani ruutgijaan dakaha. An·chingni paprangna sichakgnigipa jekon Ua watatgenchim Uni sianichi mandeni jatko paponiko Ua jokatgen ine Isol ku·monggrikaniko ba ku·rachakaniko dakaha (A·ba. 3:15).
Sotsnigipa antini bijatchio maia ong·genchim?
"Antini samsana ua hom aro bolirangko bon·atgen" - Daniel 9:27, bon·kamgipa bak.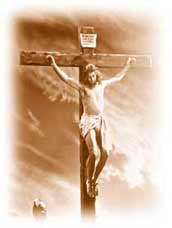 Jisuko AD 31 bilsio chisolo datkapaha jean "antini samsa" o ong·achim. Kristoni siani somoio Isol "torom nokni ba·ra dongpenggipako kosakoni ning·ona chitgni grinataha" (Mati 27:51. Boli on·ani mes bi·sa (Jisuko mesoka jean "Isolni mes bi·sa" jekon so·otnasiengachim, kamalni jakoni jokangaha. Ian Isolni mandeni jatni matburingko boli on·aniko nangnikjaha ine mesokani chin ong·achim. Katchinike agananini tiktak chu·sokani gimin Jisu boli on·angkuaniko bon·ataha. Kristoni sianichi manderang matburingko boli on·anichi aro mande ong·gipa kamalrangchi Isolona sokna man·ja indiba Messaiachi jean Isolni Mes Bi·sa aro an·chingni Kamal Dal·gipa ong·a.

3. PAPKO KEMA WATANINI GIMIN KA·DONGATANI

Danielni katchinike aganani gita maina Jisu siaha?
"To nonggimin den·sotako man·gen aro uni pilakba ong·jawa" - Daniel 9:26.
Chisolo Uni sion Jisu "den·sotako man·aha." Ua siaha, indiba An·tangna ong·ja. Ua An·tangni papna sasti ong·ja, indiba a·gilsak gimikni paprangna sastiko ra·chakna.
An·chingni pilak paprangko Isol kema ka·aha ine an·ching maikai ma·sigen?
"Pilak bebera·giparangna Jisu Kristoko bebera·achi Isolni toromko …. Pilakan pap ka·aha …… uamang Jisu Kristoo gnanggipa piokachi indinari uni ka·saachi toromi inako man·a ……. Bebera·achi uni an·chio" - Rom 3:22-25.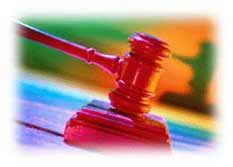 Ia podrango mongsonggipa u·ina nanggnirangara: An·ching "pilakan pap ka·aha" indiba Isolni ka·saachi pilakan "toromi" inako man·a jemangan Kristoni rongtalatani bil gnanggipa "an·chio bebera·achi." Jensalo an·ching toromi ine chanako man·ahaon Isol an·chingni batanggimin paprangni dosko ra·ange an·chingko dos gri ine agangen. Aro Isol an·chigko toromi one chana: "Jisu Kristoko bebera·achi Isolni toromi ong·ani an·chingona sokbaa.
An·ching pilakan jemangan an·ching an·tangtang namgipa ong·na jotton ka·e neng·skimaniko man·giparang Kristoni ka·sae ra·chakanio chong·motgipa neng·takaniko man·gen. Ua ku·rachaka, "Pilak gamgipa aro bal jrimgiparang angona re·babo, anga na·simangko neng·takatgen" (Mati 11:28). An·ching pilakan jemangan batanggiminrangni parichi aro chu·ongnikgijanichi aro kratcha·anichi saknaatako man·e bal jrimatako man·giparang Kristoo tom·tomaniko man·gen.
4. BICHAL A·BACHENGANI SOMOI

Daniel odhai 8 sa·gre Danielna mikkangchi ong·gnirangni gimin parakaha. Danielni nikanirang: (1) Mes bipa (2) Do·bok bipa aro (3) Do·bok bipani grongrangni ge·sa "chongipa grong ge·sa …. Namen dal·roroangaha (Daniel 8:8, 9); iani chinrang: (1) Medo - Persia (2) Greek aro (3) Rom (Daniel 8:1-12, 20-26).
Katchinike aganani brigipa bakara maia?
"Dondikgija on·ani …. Nikaniara basakona kingking ong·gen? Aro Ua angna aganaha, Hajalgni aro ritchagittam attamrang aro pringrangpna kingking; unon rongtalgipa biap namatako man·pilgen" - Daniel 8:13, 14.
Hajalgni ritchagittam salrangni gimin katchinike agananiko sa·greni talate on·na skang Daniel sibokaha aro Daniel odhai 8 uani ortoko pe·ani gri bon·ataha. Indiba ja·mano sa·gre mikkang pa·taie aganaha:
"Kattako gisik nangbo aro nikaniko ma·sibo. Niam pe·aniko matchotatna aro papko bon·atna aro dosni gimin nangrimpil·atna aro jringjrotna bon·gijagipa kakket ong·aniko ong·atna aro ……..nang·ni manderangni kosako aro nang·ni rongtalgipa songjinmani kosako anti sotsniko tik donmanaha" - Daniel 9:22-24.
Hajalgni ritchagittam salrangara 2,300 bilsirang ong·a, salsara katchinike agansoaniode bilsida ong·a (Ezekiel 4:6). Anti sotsni ba 490 bilsirangara 2,300 bilsirangni gimin katchinike agananini skanggipa bak ong·a. Ia bilsirangara 457 B.C. oni a·bachenga jensalo Persia "Jerusalemko namatpilna aro rikna ge·etaniko" on·aha. 2,300 bilsirangoniko 490 bilsirangko changalo 1,810 bilsirang dongkua. 1810 bilsirangko A.D. 34 na chandime, jensalo 490 bilsirang bon·a, an·ching A.D. 1844 ko man·a.

5. SALGINI TOROM NOKKO RONGTALATA - (BICHAL)

Sa·gre Danielna aganaha je, 1844 bilsio 2,300 bilsirangni bon·o, "rongtalgipa biap (torom nok) namatako man·pilgen" (Daniel 8:14). Indiba iani ortoara maia? A.D. 70 bilsioni intal jensalo Romerang Jerusalemo donggipa torom nokko nisiaha, Isolni manderangna a·gilsako torom nok dongjaha. Uni gimin 1844 bilsioni a·bachenge rongtalatna nanggipa torom nokara salgini torom nokan ong·na nanga jeni jagringan a·gilsakni torom nok ong·achim.
Salgini torom nokko rongtalatani ortoara maia? Skang chasongni Israelrangde a·gilsakni torom nokko rongtalataniko Yom Kippur ba Nangrimatani Sal ine minga. Uan bichalni sal ong·chongmotachim.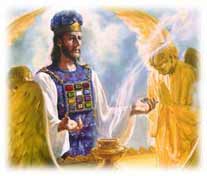 Dilani 12 o am·e man·ani gita torom noko Kristoni kam ka·ania rokomgni gnang: (1) Salanti boli on·ani, ian kamalni torom nokni skanggipa kuturio kam ka·ani, uan Rongtalgipa Biap. (2) Bilsio changprak boli on·ani, ian kamal dal·gipani torom nokni gnigipa kuturio kam ka·ani, uan Rongtalbatgipa Biap).
A·gilsakni torom noko manderang salanti uamangni paprangko ku·rachakon, so·otgimin matburingni an·chiko ganchini noksiko satkikia unikode Rongtalgipa Biapona ra·anga (Levi odhai 4 aro 6). Uandake salanti ku·rachakgimin paprangko torom nokona ra·ange dona.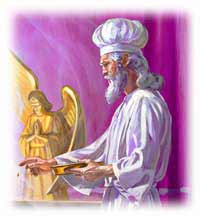 Unikode bilsiantian Nangrimatani Salo torom nokoni batanggimin bilsi gimikni chimonggimin ku·rachakgimin paprangko rongtalata (Levi odhai 16). Ia rogtalataniko chu·sokatna Kamal Dal·gipa Isolna on·kanggimin do·bokko dingtangmancha boli on·aniko daka. Unikode ua an·chiko Rongtalbatsranggipa Biapona ra·ange pap watramko kosako ia an·chiko satkikia ian Jisu, re·baenggipa Piokgipa papni sastiko ra·gen ine mesokani ong·a. Kamal Dal·gipa unikode pap ku·rachakgiparangko torom nokoniko ra·ongkate manggipin do·bokni skoo dona jekon bakrao sichina dilanga (Levi 16:20-22).
Ia Nangrimatani Sal, bilsio changsa manianian torom nokko paponiko rongtalata. Manderang ia salko bichal ka·ani sal dake ra·a maina jemangan uamangni paprangko ku·rachakna jechaka uamangko kakketgijagipa ine chana aro uamangko Isolni manderangoniko galatako man·a" (Levi 23:29).
Jeko Kamal Dal·gipa chinna gita bilsio changsa daka, uko Jisu, an·chingna Kamal Dal·gipa changsa dake pilak chasongrangna bon·ata (Ibri 9:6-12). Dal·gipa bichalni salo Uko uamangni Jokatgipa dake ra·chakgiparangni ku·rachakgimin paprangko Ua torom nokoniko ra·gala. An·ching an·chingni paprangko ku·rachakahaode, ua somoion Ua jringjrotna an·chingni paprangko serikaoniko kimitgen (Watata 3:19). Ia kaman bichal ka·anikam ong·a jekon Jisu 1844 bilsio a·bachengaha.
Ritchachi·chet sotbribri bilsio Isolni bichalni somoi salgio a·bachengon, bichalni somoini gimin nama kattako a·gilsak gimiko skiprakna a·bachengaha (Para. 14:6-7). Mikkangchi poraianio ia nama kattani gimin an·ching man·anggen.

6. BICHALO SERIKANIKO MIKKANG CHAKANI

Ritcha chi·chet bilsi intal Kristo, Bichal Ka·gipa ong·e a·gilsako atchigipa sakantini janggi tanganiko serikaoniko am·rikkitenga jedakode Jisu re·baon sawa sawa jokatako man·gen u·ina gita. An·chingko bichal ka·gipa ong·e, Jisu kakket dakgiparangni pilak paprangko salgio uamangni janggi tanga gimiko serikgipaoniko "kimitgen" (Watata 3:19).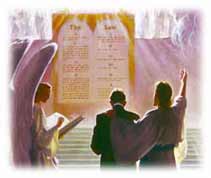 Na·a Kristoko nang·ni palo aganchakgipa dake ra·chakahaode, jensalo nang·ni bimung bichalo nakaton nang·ni janggi tanganiko serikaniko mikkangchakna altugen. Jensalo toromirangko bichal ka·a matchoton, Jisu uamangna on·aniko on·na a·gilsakona re·bapilgen (Para. 22:12, 14).
Jisuni re·baanina na·a tariahama? Ma na·a Uoniko maikoba donnukuengama? Indake (ka·mao mesokatenggipa gita) ku·rachakgipa baksa mamung donnuani gri kakket ong·e nangrimgrikani nang·o gnangma?
"An·ching an·tangtang paprangko ku·rachakode, an·chingni paprangko watna aro pilak toromi ong·gijanirangoniko an·chingko rongtalatna ua bebegipa aro toromigipa ong·a" - 1 Johan 1:9.
An·chingni paprangko ku·rachakaniko ortoara an·chingni paprangko mikkang chakna ku·rachakani, Isolni kema ka·aniko ra·chakani aro Isolni bil aro ka·saaniko an·chingni nanganiko ku·rachakani ong·a.
Potsdamo donggipa patok nokko niengmitingo Raja Frederick William I kema ka·china mol·molanirangko knatimaha. Pilak koedirangan, kragija chanchichipe bichal ka·giparangni a·sel tol·e saki on·gipa sakirangni a·sel ba tik ong·gijagipa ukilrangni a·sel uamang patoko donatako man·aha ine mikchettokaha. Kuturisaoni kuturisaona apsan golpokon knaaha. Indiba kuturisaode saksa koediara mamungkoba aganjaha. Aiao inmane Frederick kal·ake inaha, "Anga chanchia na·aba dos dongjaenggen mo?" "Ong·ja Maharaj, anga dos dakaha aro man·na kraa gita anga man·enga."
Raja nitimgipaona an·pile gam·e okamataha, "Re·babo, ia dos grigipa jinmako ong·siatna skang ia kakketgijagipa koediko ta·rake jakgitele watatbo."
Maidake an·ching bichalna tarienga? Kristoni re·baanina maidake an·ching taria? Kakketko kakket ong·e ku·rachakanichi: angni paprangna siani sastiko anga man·na krabeachim, indiba sakgipinsa angni biapko ra·e angna aiao inmangipa kema ka·aniko on·aha. Je a·sel ong·oba na·a Kristo baksa kakket ong·e nangrimgrikaniko dakgen ine da·on on·kanganiko dakbo.